Auto Repair Financing in Colorado Springs
Car maintenance is an expensive and often surprising expense. Don't worry though, we are here to help! Financial assistance is available through DigniFi (formerly CFS). They can offer repair loans from $350 and up to $7,500!
DigniFi
We have partnered with DigniFi (formerly CFS) to offer our customers an opportunity to get financial assistance with their auto repair in Colorado Springs. DigniFi offers car repair loans up to $7,500 to help you get back on the road. If you are in need of an auto repair loan, fill out the application and see if you qualify. Give us a call or stop by the dealership today and we'd be happy to answer any questions you may have.  
Make an Inquiry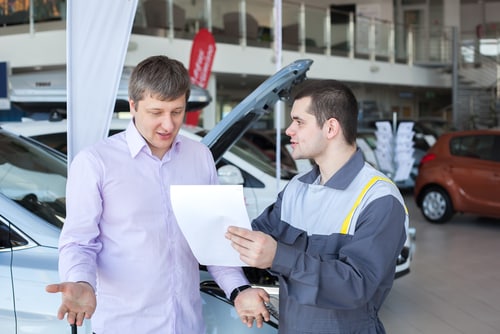 If you are interested in getting an auto repair loan to cover some major repair expenses, look no further. Click the above link to see how you can get pre-approved for a loan of up to $7,500 for your vehicle repairs in Colorado Springs!